• to raise awareness of green navigation practices
• encourage environmentally friendly boating
• persuade sailing as "ecological therapy"
FESTIVAL EVENTS
ART EXHIBITION
"Coming About"
July, Chancery Art Gallery
• Fine art show on the sailing matter
• International call for artists
• Meet some artists
• Sailing films and slides show
• Musicians sing about sails, wind, sea ...
• Artists, make your submissions

CHANCERY REGATTA
Saturday after the Canada Day, at noon
• Friendly, non-competitive sailing regatta
..on Muskoka Lake
• From Eleanor Island to (to be annunced)
• Finish with Champaign
• Lunch in (to be annunced)
• Register to sail in Chancery Regatta

YACHT SHOW
• After Regatta, at the docks of (to be annunced)
• Guests are invited on boards
• Info on the history of various sailboats
• Photos and videos of sailing adventures
• Register to show your sailboat

GATHERING WITH SAILORS /
in memory of the Black Tot Day
July 31, Chancery Art Gallery, 6 pm
• Sailors' drinks and hors d'oeuvres served
• Sailors speak about pleasure of sailing,
..show their yachting films and photos
• Sailing instructors explain how it's easy...
• Books on sailing are offered
• Boat dealers show their yacht inventory
• Marinas welcome new sailors
• Musicians sing about sails, wind, sea, pirates…
• Advertise your sailing-related business
• Offer a proposal of your presentation

EDUCATIONAL EVENTS
• "Green books" presentation
• Eco-cultural documentaries
• Music concert about the sea, sails, etc.
• Talks about sailing the Arctics
• The "green" themes in fine art
• Living on a yacht...
• Dr's talk about sailing and mental health
• Offer a proposal of your event

RAISING GREEN AWARENESS
• Offer a proposal of your "green" event
..in the Gallery during July

SPONSORS
Chancery Sailing Festival is an annual philanthropic project of Chancery Art Gallery for promotion of sailing as an aspect of green philosophy. If you sympathize to this tack, please feel free to offer your personal or business contribution to support clean environment on lakes of Muskoka via annual Chancery Sailing Festival. Contact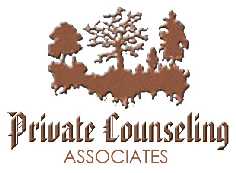 ARCHIVE

2018 CHANCERY REGATTA PHOTOS


2018 ANNOUNCEMENT CARD

2017 CHANCERY REGATTA PHOTOS


2017 ANNOUNCEMENT CARD

2016 CHANCERY REGATTA PHOTOS


2016 PRESS RELEASE


2016 ANNOUNCEMENT CARD

2015 CHANCERY REGATTA PHOTOS


2015 PRESS RELEASE


2015 ANNOUNCEMENT CARD

2014 CHANCERY REGATTA PHOTOS


2014 PRESS RELEASE


2014 ANNOUNCEMENT CARD

2013 CHANCERY REGATTA PHOTOS


2013 PRESS RELEASE


2013 ANNOUNCEMENT CARD

2012 CHANCERY REGATTA PHOTOS


2012 PRESS RELEASE


2012 ANNOUNCEMENT CARD

2011 CHANCERY REGATTA PHOTOS


2011 PRESS RELEASE


2011 ANNOUNCEMENT CARD

2010 CHANCERY SAILING FESTIVAL


2010 CHANCERY REGATTA


2010 ART SHOW "COMING ABOUT"

2009 CHANCERY SAILING FESTIVAL


2009 CHANCERY REGATTA


2009 ART SHOW "COMING ABOUT"