"Every authentic work of art
is a gift offered to the future"
Albert Camus
Ardour Eruption
' 2015

8th annual
multimedia festival
of the young artists
2015, May 9 - 17

PRESS RELEASE


ANNOUNCEMENT POSTCARD


At 2015 announcement postcard:
© 2014 by Mikaila Davidson
Hearts of Steel
Forged steel, 1 - 2"

YOUNG ARTISTS '2015
Kylie BOURQUE
Jade CURRAN
Bobbie DAWKINS
Jessie DeURIES
Selina DMYTRYSHYN
Skylar EVANS
Katona FILES
Amanda FOLEY
Melissa FRIESEN
Tyler GILLAN
Bella GOUDIE
Emma HAWKINS
Brianna KNAPPETT
Kali LEBRUN
Kelsie MARSH
Timmery McEACHERN
Hailee PITROWSKI
Christina RICHARDS
Jessica RICHARDS
Eliza SIOKIS
Elly STEELE
Kayleigh STEVENSON
Breanna TAYLOR
Shelby THERIAULT
Jack TILLER
Sara TILLER
Alexa WILSON
Brenley WILSON

OPENING RECEPTION
Saturday, May 9, 4–6 pm
• Young people meet new friends while speaking about their artwork, showing films and photography, playing musical instruments, reading their prose and poetry, etc.
• Refreshment served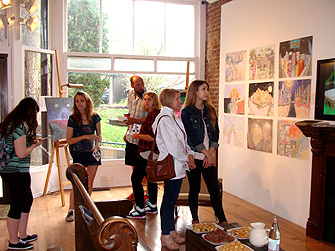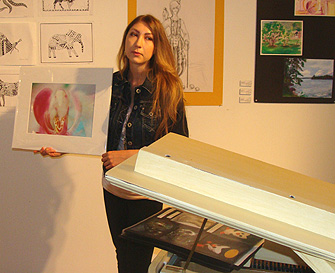 Brianna KNAPPETT: painting, drawing, photography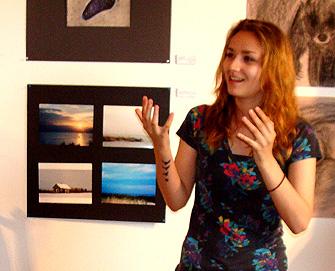 Emma HAWKINS: photography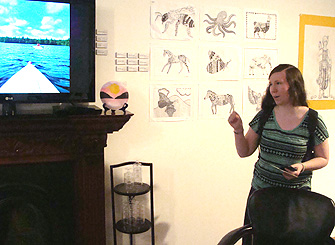 Kayleigh STEVENSON: sculpture, film, photography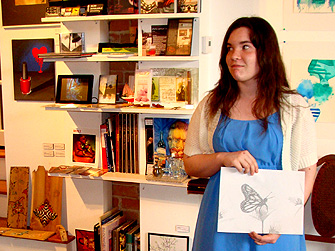 Bobbie DAWKINS: drawing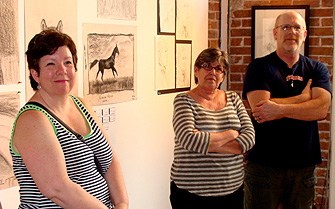 parents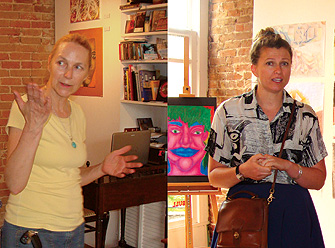 art teachers
Heidi Jeske-McQuilter and Shanan Kidd
4 year old boy
plays piano


Realism Challenge:
How to Draw a Spoon

FESTIVAL WEEK
May 9 – 17
• Gallery hours during this show:
SUN 10 am – 2 pm
MON-FRI 5 – 8 pm
SAT 10 am – 2 pm
CLOSING RECEPTION
Sunday, May 17, 2–4 pm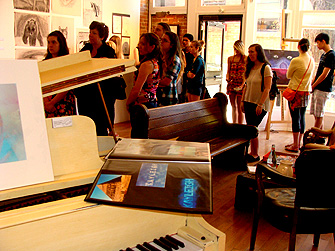 Refreshment served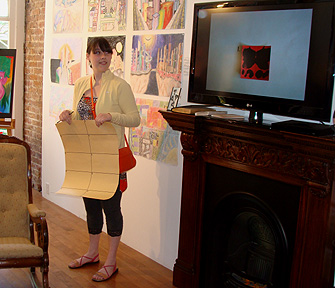 Jessica RICHARDS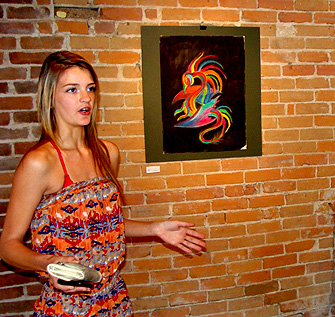 Brenley WILSON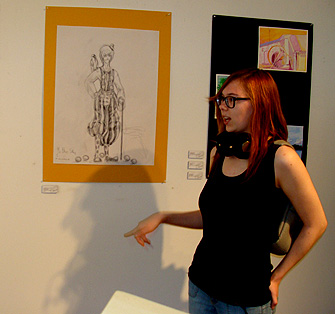 Christina RICHARDS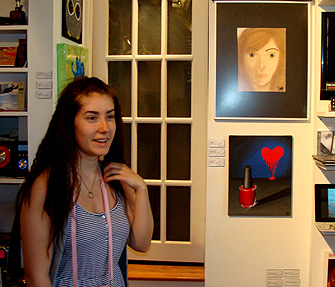 Shelby THERIAULT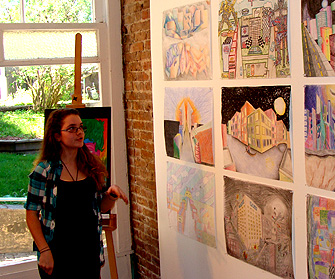 Kali LEBRUN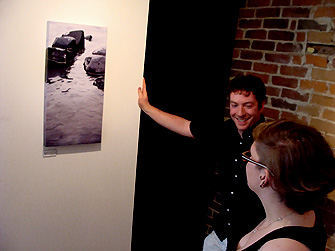 Professional young artists
give a friendly critique:
Tyler GILLAN and Kathryn JEFFREY
• Certificates of Recognition issued for visual artist selected by the jury
• Special Awards were granted to:
"BEST IN SHOW"
Certificate of Ovation
Brianna KNAPPETT
painting
Muskoka Artists'
Certificate of Distinction
Jessie DeURIES
painting
Muskoka Galleries'
Certificate of Recognition
Tyler GILLAN
painting
Muskoka Students'
Certificate of Inspiration
Emma HAWKINS
photography
Muskoka Residents'
Certificate of Admiration
Kayleigh STEVENSON
film
Certificate of Appreciation
from the gallery affiliated psychology office
Jack TILLER
painting
• Certificates of Contribution
were issued to all other 17 young artist
participated in the festival
• An Endowment
$200 was granted by a private donor
JBS Art Scholarship
to support her further endeavour in arts to
Brianna KNAPPETT
Girl plays three instruments
at once!


How To Draw a realistic Eye
in dry brush

Animation "Runaway"
by Susan Yung, Esther Parobek and Emily Buchanan


Armless Pianist Liu Wei performed "You Are Beautiful"

* *
Looking forward to seeing you
at 2016 young artists festival
May 14 - 22
at Chancery Art Gallery

ARCHIVE