"LADIES – FIRST"
2013 March 6 - May 10

This exhibition at Chancery Art Gallery is dedicated to the March 8 - International Women's Day
ANNOUNCEMENT CARD


INVITATION CARD


PRESS RELEASE

March 8 celebration in the gallery
from 5 to 8 pm -
step by for some chocolate etc.
traditional for the occasion
CONTEXT
International Women's Day (IWD)
is marked on March 8 every year
Inspired in part by the American socialists, German Socialist Luise Zietz proposed the establishment of an annual "International Woman's Day" and was seconded by Clara Zetkin. Delegates (100 women from 17 countries) agreed with the idea as a strategy to promote equal rights, including suffrage, for women. In 1911, IWD was marked for the first time, by over a million people in Austria, Denmark, Germany and Switzerland. In the Austro-Hungarian Empire alone, there were 300 demonstrations. In Vienna, women paraded on the Ringstrasse and carried banners honouring the martyrs of the Paris Commune. Women demanded that women be given the right to vote and to hold public office. They also protested against employment sex discrimination.
In 1913 Russian women observed their first International Women's Day. Following the 1917 October Revolution, the Bolshevik Alexandra Kollontai persuaded Lenin to make it an official holiday in the Soviet Union. March 8 is now an official holiday in about 30 contries arround the world.
The 2005 conference of the British Trades Union Congress overwhelmingly approved a resolution calling for IWD to be designated a public holiday in the United Kingdom.
In 1977 the United Nations General Assembly invited member states to proclaim March 8 as the UN Day for Women's Rights and International Peace.
In different regions the focus of the celebrations ranges from general celebration of respect, appreciation and love towards women to a celebration for women's economic, political and social achievements. Started as a Socialist political event, in many regions, the day lost its political flavour, and became simply an occasion for men to express their love for women in a way somewhat similar to a mixture of Mother's Day and St Valentine's Day. Flowers and chocolate are of the most common March 8 presents in many countries.
(Above - selected quotes from the WikipediA)
step by for
ANNUAL CELEBRATION
March 8 IWD at 5 PM

Chancery Art Ggallery
Chancery Lane
downtown Bracebridge
Muskoka
CANADA
* * *
• poetry
• music
• film
• art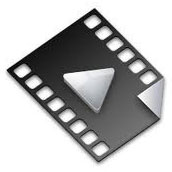 and many others...
* * *
Paintings of 10 International fine artists are exhibited; Some works are presented in a slide show (5O+), but still may be availabe for sale – inquire