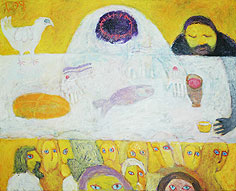 Soso NADIRADZE
The Last Supper
oil on canvas
32" x 40"
€ 2100
ATTENTION:
the following two paintings
by Ioseb (Soso) Nadiradze
expected for this show
have been lost by FedEx
in their transition from
Georgia to Canada,
probably somewhere in France.
Good news:
the paintings have been located
with kindness of Briana from San Francisco,
so, after 3 month of travel,
they are finally in the gallery!
Thank you Briana!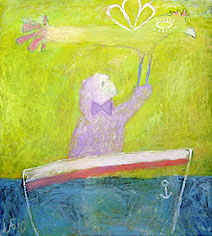 Soso NADIRADZE
Hope
oil on canvas
40" x 36"
€ 2200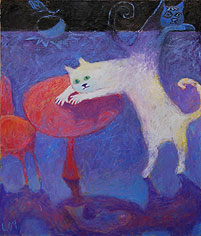 Soso NADIRADZE
Is not here
oil on canvas
43" x 36"
€ 2200
to find which works of this show
are available today in the gallery
check catalogue