LOCATION
The National Geographic magazine
has listed Muskoka as #1 among
10 Best Trips of Summer 2011: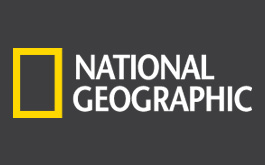 If to take north from Toronto, after an hour's drive, you will begin to recognise some familiar idyllic views around you – those from the glossy travel magazines or the classic "Group of Seven" paintings – blue lakes with sail boats and rocks covered with pine trees on one side, valleys with barns, horses and cows on the other, and eagles in the sky. This means you are entering Muskoka – the "Cottage Country"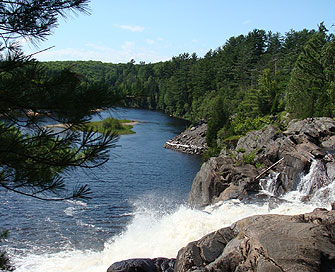 Though impression is a matter of selective perception,
perception is a matter of interpretation
• Thus, some might quip: "Yeah, right. It's a world-renowned snobbish place for the Rich and Famous, which New York Times called "The Malibu of the North". Look closer, and you will recognise their private jets in the sky, mahogany boats and water planes on the lakes, five-star resorts with golf courses, exclusive yacht clubs, posh private schools, "cottages" which cost millions, Mercedeses and Humers on the road around you – this is Muskoka"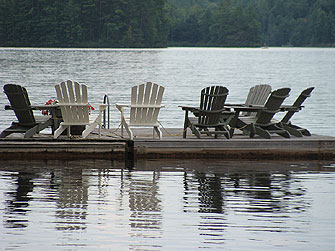 • Some would argue: "So what? Big deal. Besides, there is fantastic fishing in Muskoka. There are scenic hiking and bicycle trails in the woods with dozens of magnificent waterfalls, where you can pick real wild strawberries, blueberries, raspberries, and blackberries. There is beautiful camping, canoeing, sailing, watching herons, listening to the loons on the picturesque lake sunsets, and observing just unbelievable stars in the night sky. There you may meet not only a deer and a racoon, but a moose and a fox, and sometimes even a wolf or a bear... "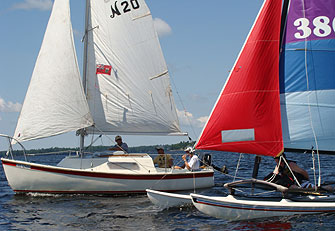 • "No way," some would reply. "Muskoka – it's about 19th century towns of Northern-European flavour, with quaint shopping, rare antique stores and wonderful coffee shops. It's about theatre, opera and classical music festivals. It's where you overlook waterfalls from the patio of a fine diner, and get in touch with beautiful lakes and wild stuff aboard a historic steam ship or a small aeroplane. To pick strawberries, to get real maple syrup, to try berry wine, to catch a rainbow trout for supper, or to ride a horse – there are cosy country farms for that"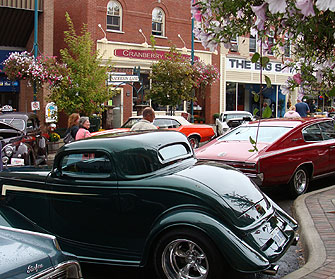 • Yet, some would insist that Muskoka is mainly a place where hundreds of very different artists live and create. Here you can see how they blow the glass, forge the iron, fire the pottery, solider the stain glass, carve the wood and stone, melt the silver, water-colour the paper, oil the canvas, restore the canvas, etc. Here self-guided art tours lead you to their studios, arts & crafts shows and festivals bring them together, local art galleries exhibit their works, and much more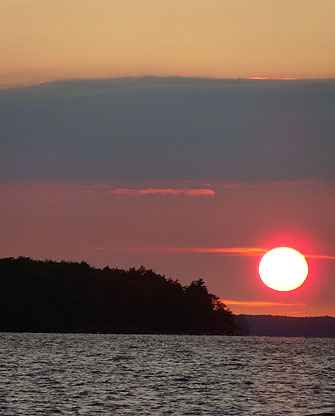 Perhaps there is some sense in each view and experience.
Actually, this is all about Muskoka –
the "Cottage Country"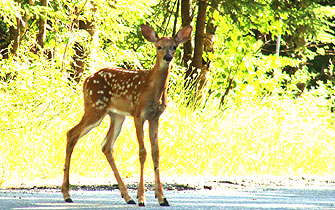 Directions to Chancery Art Gallery

Over 50 web links to local businesses are inserted in the text
Above Photos © Chancery Art Gallery