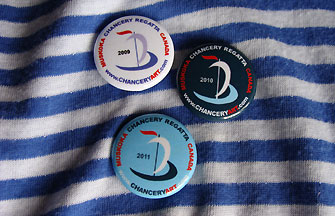 Chancery Regatta: third time ...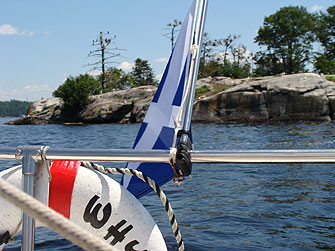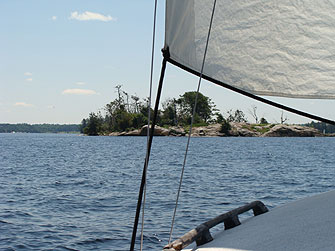 With "green idea" in mind,
Chancery Regatta starts from the Eleanor Island –
Canadian heritage, ecological pride,
famous bird nesting sanctuary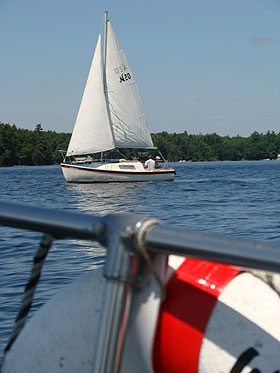 Multiple winner of ocean races,
captain Bill does not overlook this event –
he has sailed at all 3 Chancery Regattas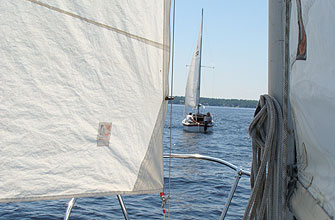 As always, captain Bill and his son Sean
are leading the Chancery Regatta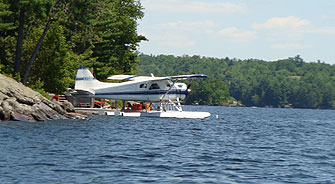 Between the Muskoka islands...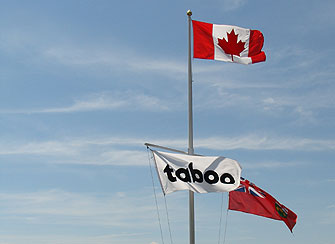 finish in Taboo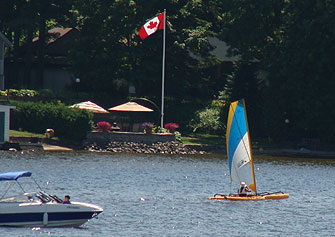 Taboo sailing flotilla meets Chancery Regatta...


oops... wrong file...
this is from next day, Toronto Habor...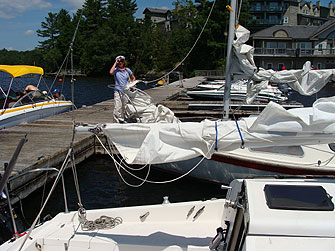 Safe landing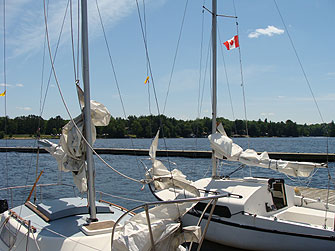 Two yachts on the finish.
With almost no wind on July 7th,
sailboats without motors got stocked in their marinas –
Sorry ...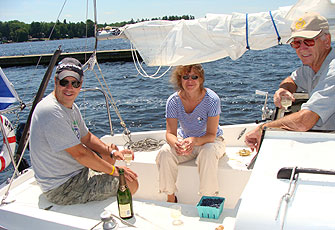 Traditional on-finish Champaign
with Muskoka wild blueberries...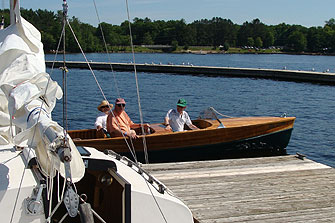 Muskoka-Classic Boating (Beverlie & Charlie)
joins and supports the Chancery Regatta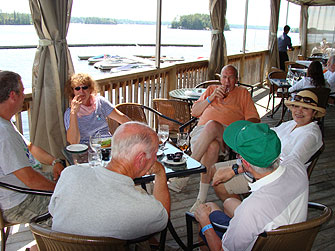 after-regatta lunch in Taboo
at Boathouse Bar & Grill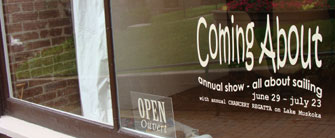 At the very same time –
annual art show on the sailing matter
at Chancery Art Gallery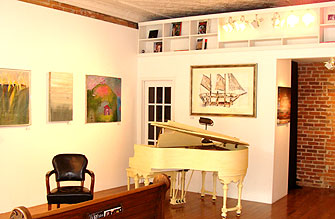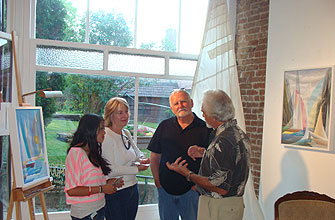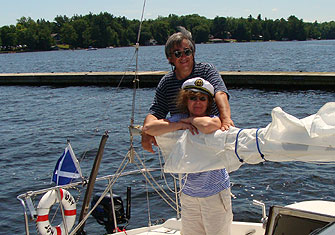 Lena and Paul, founders of Chancery Regatta,
Chancery Art Gallery and Private Counseling Associates
invite all sailors to the next year
Chancery Regatta on 2012, July 7,
for promotion of "green philosophy" via
"Sailing, Art & Sanity"